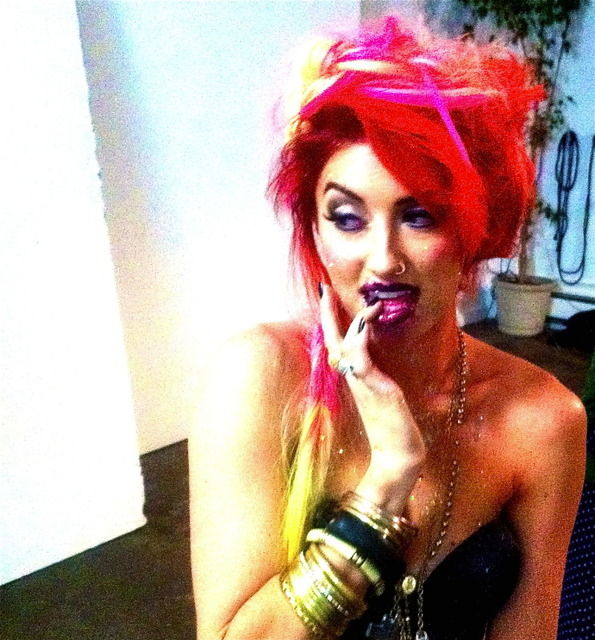 Redhead beauty Neon Hitch and Gym Class Heroes frontman Travie McCoy appears in the music video for "Ass Back Home".
Served as the second single from
The Papercut Chronicles II
, the video has arrived. Neon plays as Travie's long distance relationship partner. Check out the hotness in both of them.
Here you go!