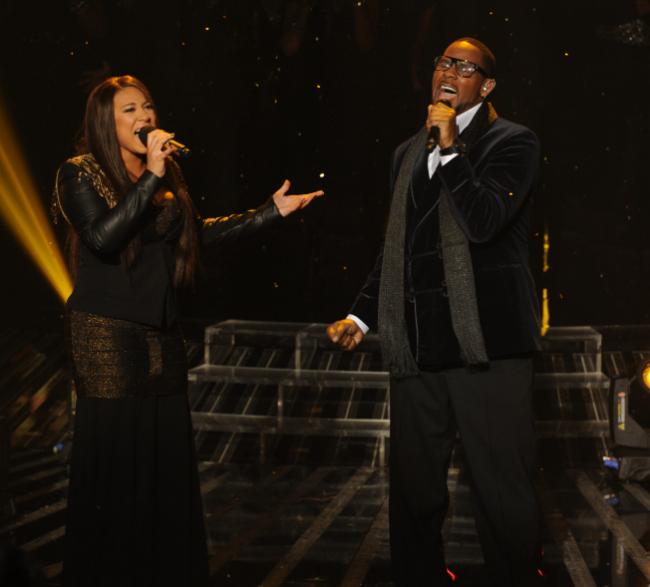 The X Factor USA finale performances glowed with stunning performances.
Alanis Morissette joined rocker Josh Krajcik for her song, "Uninvited" for the opening.
Avril Lavigne later joined rapper Chris Rene for her debut single "Complicated".
R. Kelly and winner Melanie Amaro sang "I Believe I Can Fly" together, which blew everyone's mind.
Check the performances:
Uninvited - Josh Krajcik x Alanis Morisette
Complicated - Chris Rene x Avril Lavigne
I Believe I Can Fly - Melanie Amaro x R. Kelly